Coaching Team
ZSC Academy's reputation as having the best sports coaches is because we've earned it - ZSC Academy coaches have high standards to meet. Whether coaching aspiring ice skaters, cyclists or future Wimbledon tennis players, all of our coaches have proven technical and practical experience.
Each tennis coach, cycling coach and ice skating coach on our roster holds internationally recognised certification to ensure our players develop solid foundations and proper techniques.`
TRAIN UNDER THE BEST CYCLING, TENNIS & ICE SKATING COACHES IN THE UAE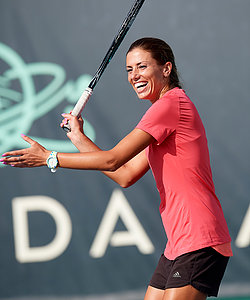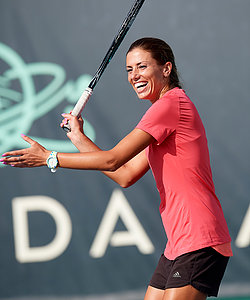 DINA JOKSIMOVIC
Head of Tennis, Centre of Excellence Sport Psychologist
Dina is a former professional tennis player who started at age 4. She played in the Junior Australian Open and earned Top 10 rankings in the European ITF before joining WTA tournaments at age 16. A coach since 22 years old, Dina is certified through PTR and has worked with top players, including Serbia's #1 and #3 ranked juniors.
Holding a PhD in Clinical Psychology, Dina worked as the sport psychologist for Serbian U20 National Football Team during their World Cup winning season and is a licensed Transactional Analysis psychotherapist well equipped to deal with anxiety and motivation in young athletes.
For fun, Dina skis, reads novels and does puzzles.
Nationality: Serbian
Languages: English, Spanish, Italian, Serbo-Croatian
Location: Emirates Palace
Ask About: Learning to tie her shoes​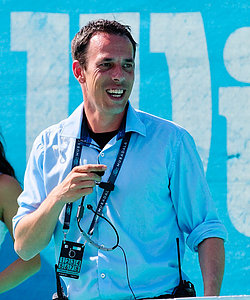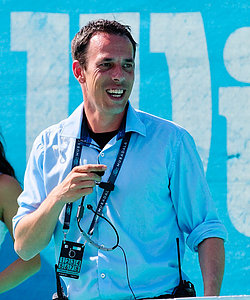 KJELL DELVAUX
Project and Programme Manager
Kjell is a specialist in establishing new sports programmes, having set up tennis clubs in Europe and the UAE before joining ZSC Academy. He is responsible for administering events and implementing fresh ideas across all sports to ensure that the academy operates to world class standards. A certified tennis coach with the Belgian Tennis Federation, Kjell is an all-around athlete with experience in many sports.
In his spare time, Kjell prefers to explore the city.
Nationality: Belgian
Languages: English, French, Dutch
Location: Zayed Sports City, Mubadala Tennis in Schools, Ministry of Education
Ask About: The language he may or may not be fluent in​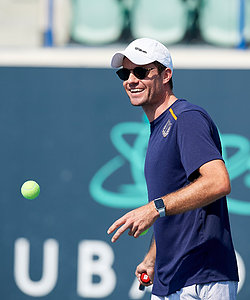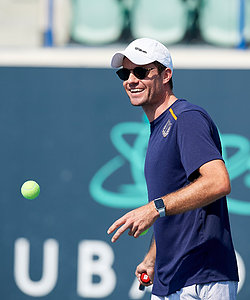 OLIVIER FABRE
Tennis Coach
Aden has been a tennis player since age 9. Despite his late start, he excelled in the sport as a junior, ranking amongst the Top 10 in South Africa, and participating in ITF tournaments around the world, having faced Kevin Anderson as a youth player.
He transitioned into coaching at age 19 and previously owned his own academy and led the 15,000-strong South African tennis development programme as Head Coach. He's taught tennis in South Africa, the USA and UAE and loves watch children having fun on the court. Aden is certified by the South African Tennis Association.
Aside from tennis, Aden is an avid athlete with a special interest in rugby and cricket.
Nationality: South African
Languages: English, Afrikaans
Location: Zayed Sports City
Ask About: His marbles mishap​